On Wednesday, Nafiza talked about how movie adaptations can provide reluctant readers with gateways into the world of books. (I mean, honestly, I'm a bibliophile but I guess I'm not a self-respecting one since I think movie adaptations are great gateways even for not-so-reluctant readers … but that's neither here nor there.) Today, I want to recommend books for those reluctant readers who have either binge-watched their favourite TV show and now have a long wait until the next season, or have had their favourite shows cancelled, or have given up on their once-favourite, or even just want more of what they're watching.
I don't think any of my recommended books match the TV shows exactly— and for good reason, given that they are meant to be different stories that work differently in their respective mediums– but I picked a similarity and ran with it.
Once Upon a Time
Similarities: Fairytale retellings, power struggles, drama, romance.
Supernatural
Similarities: Bros before, um, well, lots of people. Also, magic.
Veronica Mars
Similarities: Female sleuth, untrustworthy adults, romance.
Extra: Dealing with rape, assault, and bullying.
Miss Fisher's Murder Mysteries
Similarity: Female sleuths in fancy, beaded dresses.
Note: Nafiza's the one who watched Miss Fisher. When she told me about it, my brain went, "Oh, older, Australian Evie?"
Being Human
Similarities: Makeshift families, defining "human", redefining "human".
Sense8
Similarities: Different people, shared consciousness.
Doctor Who
Similarities: Lonely, otherworldly people trying not to seem too lonely and otherworldly. They also have a thing for the colour blue.
Lost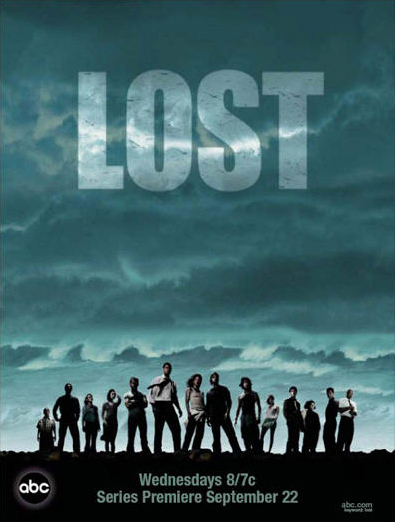 Similarity: Planes are awful. Being stranded on a mysterious island is worse.
Basically Any Reality Show?
Similarity: You just can't not look.
Glee
Similarity: Performance and personhood.
Smallville
Similarity: Like being in high school isn't bad enough, now this …
Sherlock
Similarity: Basically, Sherlock. 
Agent Carter
Similarity: Badass ladies.
Note: Haven't read these, but our contributor Laura has.
Orange is the New Black
Similarities: Ladies and the literal (and sometimes not-so-literal) walls around them.
The Mindy Project
Similarity: When OTPs take way too long to figure themselves out.
And that's all I got. For those who would like more TV Show/YA Books recommendations go here. For those who want a general, non-YA recommendations go here or here.
Looking over the list, I feel like I must apologize for a list comprised largely of white writers. I'm working on it! By which I mean, I'm trying to read so much more! In the meanwhile, fellow readers, if you've got recommendations relating to any of these shows (or others) leave us a comment or tweet us @TheBookWars!
Happy Friday, unicorns. <3